Sustainability is at the heart of our work and is a value on which Rocersa has been based since its inception. Discover why we are #VertidoCero, how we reduce our carbon footprint and much more in this very special digital catalogue. With #ECOLIFESTYLE we wanted to express our ecological commitment, one of the key concepts of Rocersa's present and future.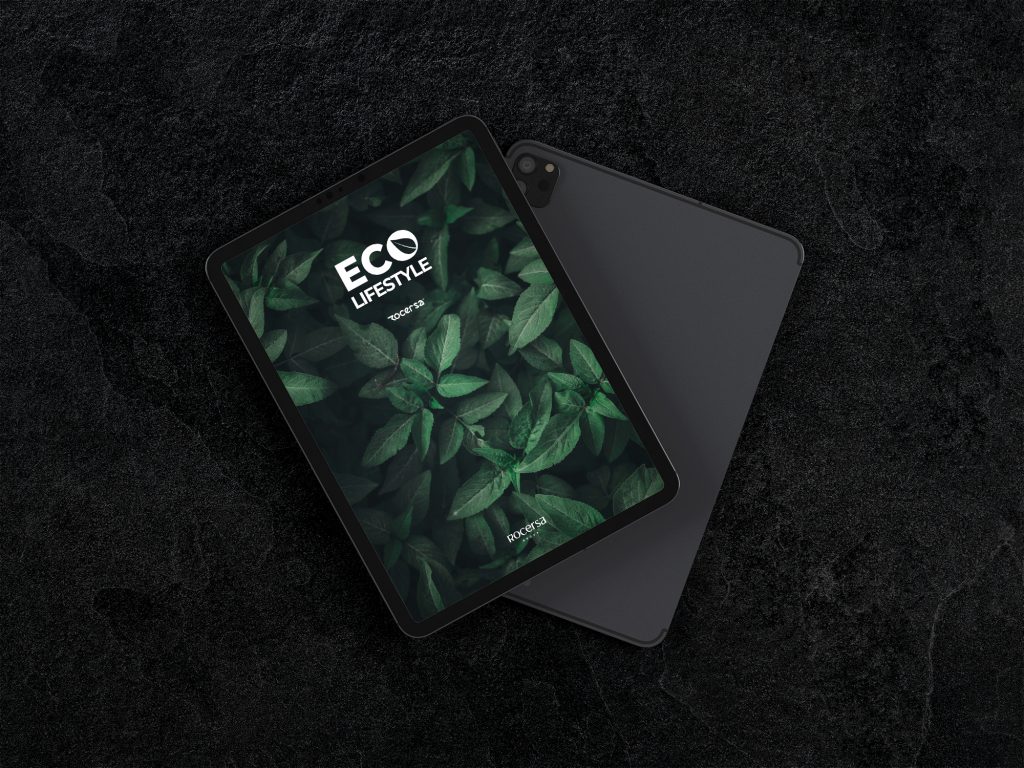 Caring for our environment is a priority for Rocersa. We are aware that societies are changing and evolving towards much more sustainable models of life, production and consumption, and that is why our ongoing commitment to respect and protect the environment has materialised in different actions, products and projects.
We are committed to sustainable management procedures, to implementing the circular economy, to efficient consumption of water resources, to the recovery of thermal energy… In general, to technological improvements that help us not to alter the environmental values of the environment in which we live.
Discover Rocersa's ECOLIFESTYLE.