Ceramic wood for indoors and outdoors
Rotterdam Collection is the new form of expression in architecture, as it adapts a traditional aesthetic to contemporary needs. It is the aesthetic rebirth of homes with ceramic wood, a timeless collection where the natural component stands out above all.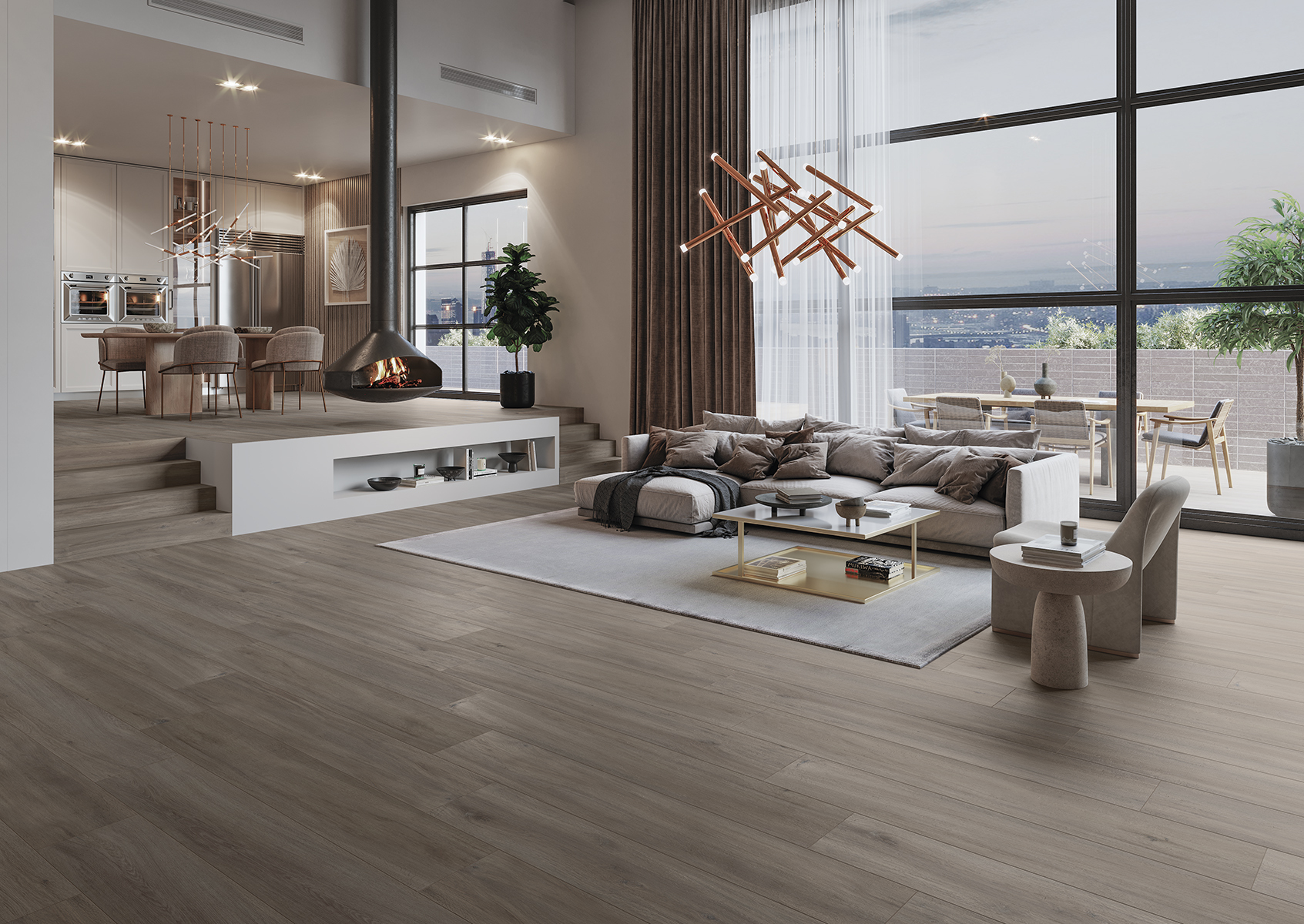 Rotterdam Nature 25x150cm.
Rotterdarm, in essence.
The lifestyle has changed and with it the houses where the borders disappear and the city flats try to find in the wood the rooting with the nature, on the contrary the houses in rural environments try to express themselves in a contemporary way. Emigration to more rural areas has led to a renovation of the interiors in houses that are no longer holiday homes, but the permanent home.
In essence, Rotterdam Collection is a ceramic wood collection suitable for different aesthetic solutions and to project every interior and exterior space of the home.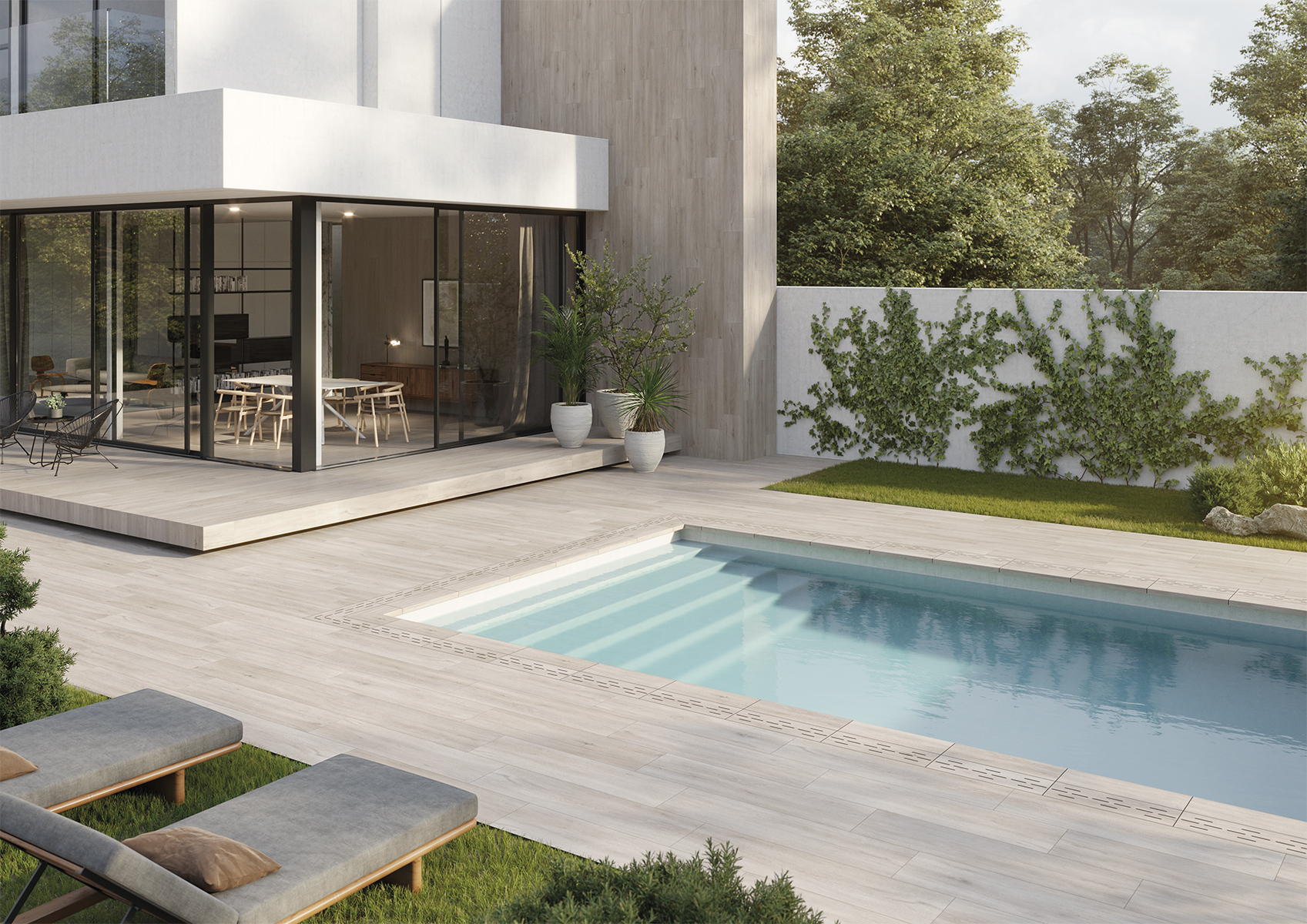 Rotterdam Haya 29,5x120cm OUTDOOR20.
Ceramic wood for all types of homes
Wood is a very captivating finish and gives meaning to a fusion of infinite architectural styles. Following the Nordic tradition, Rotterdam Collection, helps you to give brightness and life to your home. Even in interiors where dark colours are the protagonist, as in this bedroom where the expression of masculinity with dark shades of greys and browns becomes a cosy and comfortable space.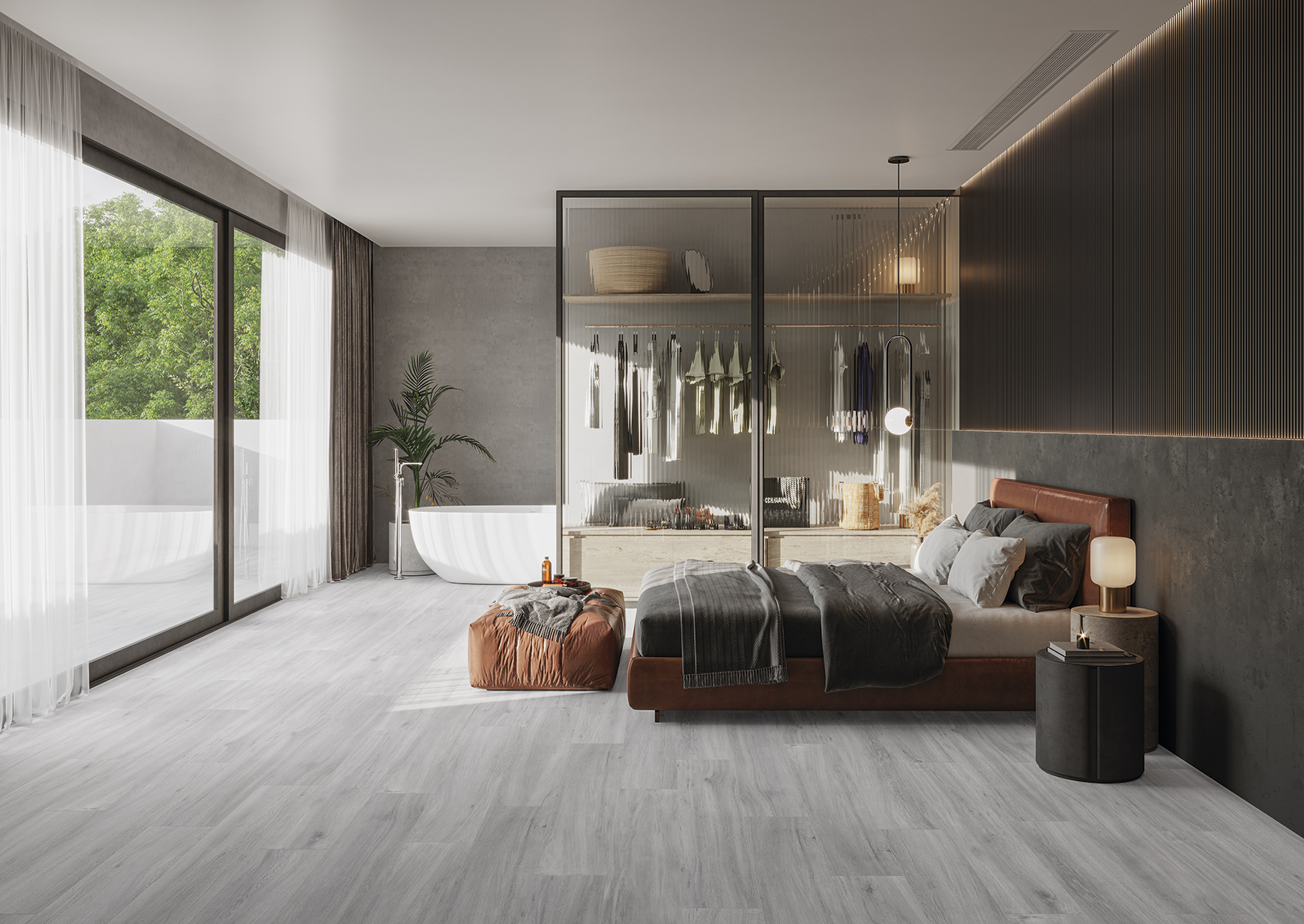 Rotterdam Grey 25x150cm.
Rotterdam Collection, feel it!
This new collection is an expression of style and architecture. Inspiring and versatile, Rocersa's new wood collection is available in 5 colours: Beech, Rovere, Noce, Nature and Grey.
It is a wood in which the tones, grains and textures have been carefully studied to be a true reflection of natural wood. You will be able to feel it on your bare feet, see its discreet texture and enjoy the sensations of well-being that each of the models provides.
The aesthetic rebirth of homes with ceramic wood
It is a very complete collection, with porcelain tiles for interiors and exteriors, pieces for flooring and cladding, even special pieces to design each space: steps, borders or pieces prepared for floor lighting.
With Rotterdam Collection, the material offers aesthetics, resistance, functionality and beauty for the senses. With the advantage that the materials can be used in different types of homes and can be combined with each other.
Why not design a bathroom space with ceramic wood and marble? In addition, for the more daring, the striped reliefs of Rotterdam will give style and movement to the walls, while the bases will bring tranquillity and naturalness to the space.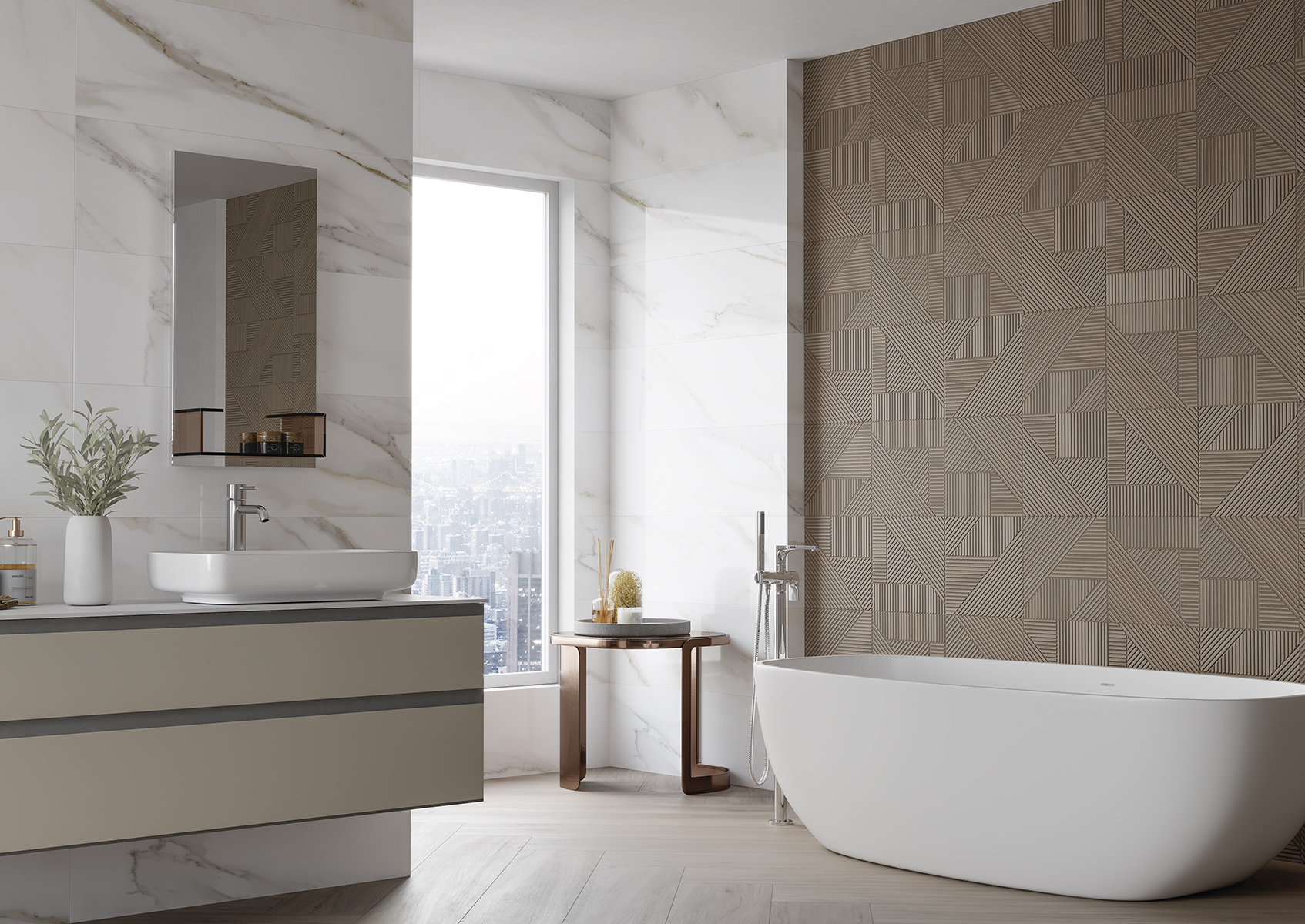 Rotterdam Nature 25x150cm, Rotterdam Nature 33x100cm y Calacatta Gold 33x100cm.
Architecture is art and the expression of ideas. Precisely what ceramics offers us are practical solutions to all these challenges, because great projects are the result of passion and creative freedom.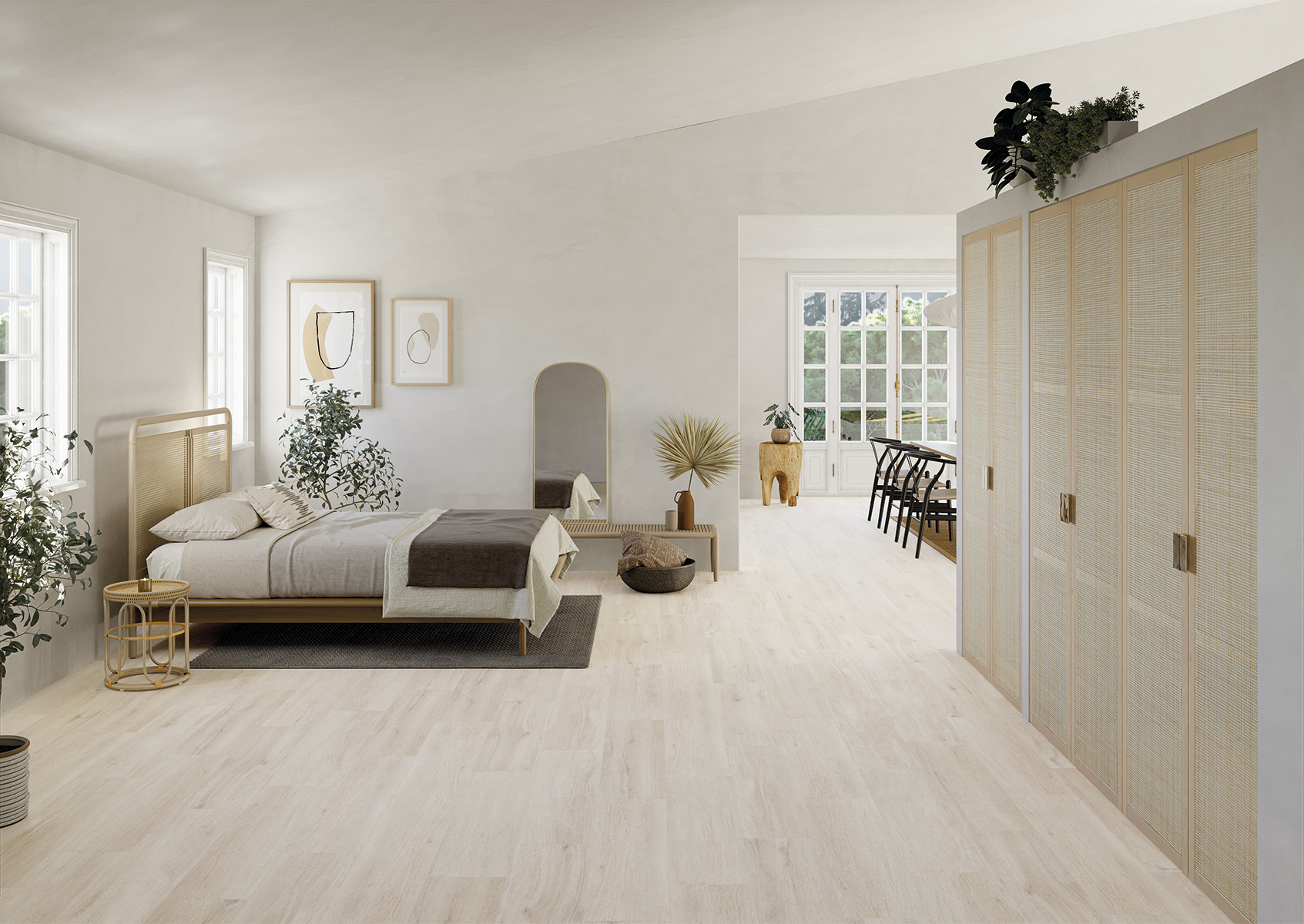 Rotterdam Haya 22,5x90cm.
Rotterdam OUTDOOR20
The 29.5x120cm rectified and 20mm thick Rotterdam format, a piece specially designed to clad the exteriors of your project and give them the natural style that wood provides.
Gardens, swimming pools, terraces or patios will come to life and will be integrated into the rest of the house thanks to the visual continuity offered by collections such as Rotterdam OUTDOOR20.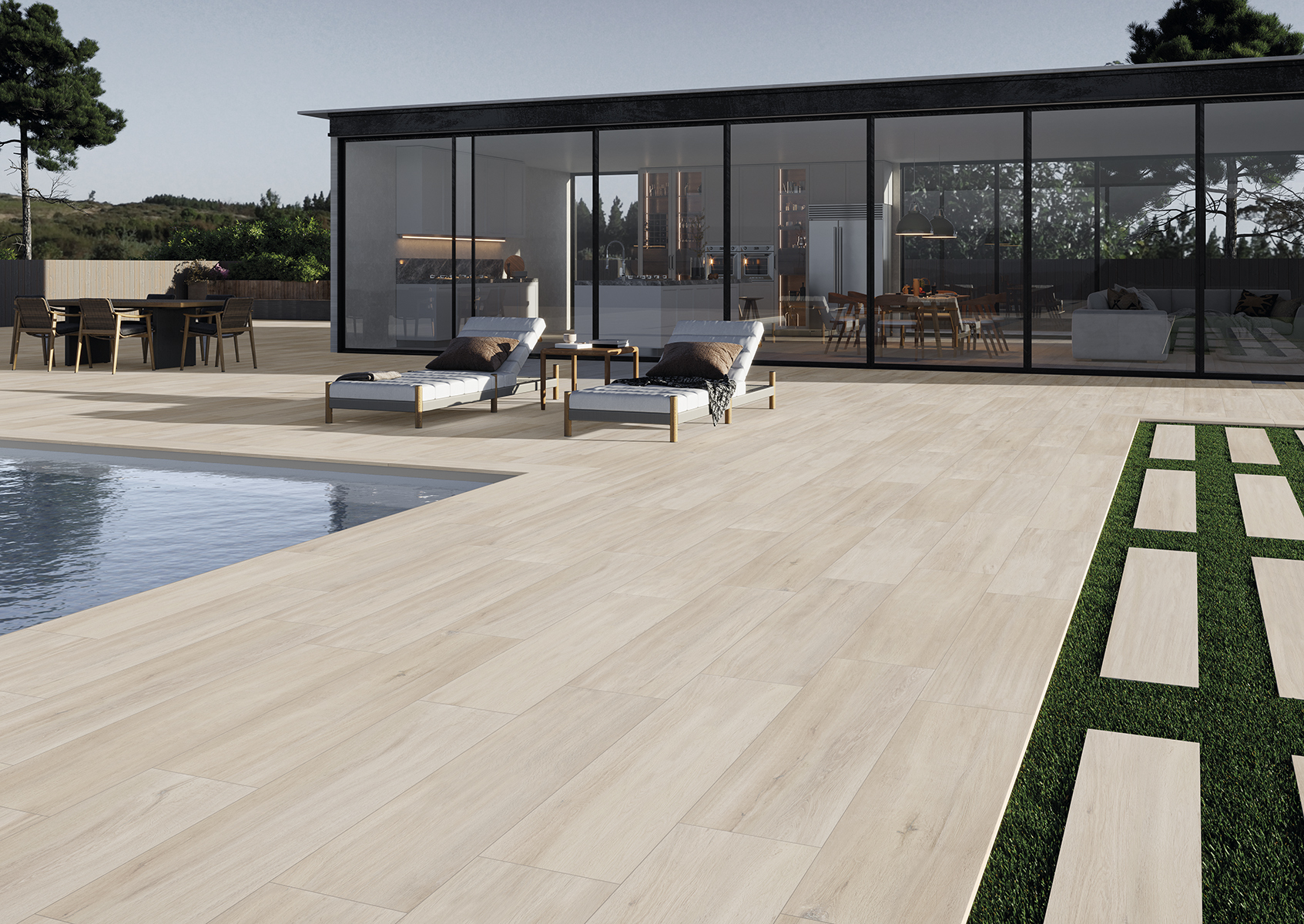 Rotterdam Rovere 29,5x120cm OUTDOOR20.
At Rocersa we are specialists in OUTDOOR20, we have the catalogue with the most references and options for exteriors on the market. Discover everything we have prepared for you in our latest OUTDOOR20 catalogue.
Find more information on our  web.