Do you like the same floor covering for the whole house or is it better to combine different floorings? Combinations of porcelain tiles have become a must in decoration. Some consumers combine them out of taste, others out of obligation… what is clear is that there is a whole universe of porcelain floor combinations that help us to create truly unique spaces. A fascinating trend that encompasses multiple possibilities, possibilities that we at Rocersa would like to talk to you about in today's article.
Combinations
Wood effect porcelain tiles
The combination of wood effect porcelain tiles creates spaces where warmth is the protagonist. This combination can be created in bathrooms or kitchens, where the appearance of wood envelops floors and walls, creating attractive but cosy spaces at the same time.
Stone effect porcelain tiles
The freshness and originality of stone-effect porcelain tiles is making its way this season, a season marked by the combination of porcelain tiles in this style with wood and other materials such as hydraulic tiles. Stone-effect tiles combine perfectly with many types of porcelain tiles.
Stone effect porcelain tiles
Hydraulic tiles are the favourite ones for interior designers to combine. Their versatility makes them unique pieces perfect for combining with wood, among many others. The combinations with hydraulic tiles are always more casual, modern and daring proposals, to create exclusive spaces with character.
Combinations between floor and wall
Most users look for porcelain floor and wall tiles that combine to create special bathrooms or kitchens with their own personality.
Porcelain floor transitions
Combinations of porcelain floor tiles are also very common. Many interior designers are confronted with them on a daily basis, as sometimes when moving a partition wall they find themselves in an area of the home that has no floor under the wall. In this case, a porcelain 'carpet' can be laid, creating transitions that are truly unique.
Floor transitions can also be created between the kitchen or bathrooms and the rest of the home. Normally these transitions are cushioned because the rooms are separated by a door, but if the door does not separate the rooms there are different methods. One of them is inlaying, which consists of intermixing floors without drawing a straight line.
Our porcelain floors
These are some of the many combinations you can make with our porcelain tiles:
Rotterdam Rel Nature with Calacatta Gold: a perfect combination for bathroom cladding. Calacatta Gold is inspired by calacatta marble and has a sophisticated touch that is also suitable for flooring in homes where sophistication and elegance are sought. Rotterdam Rel Nature offers a collection that replicates the tones, veins and textures of natural wood. A classic, natural and warm combination, thanks to the finish of the Rotterdam series.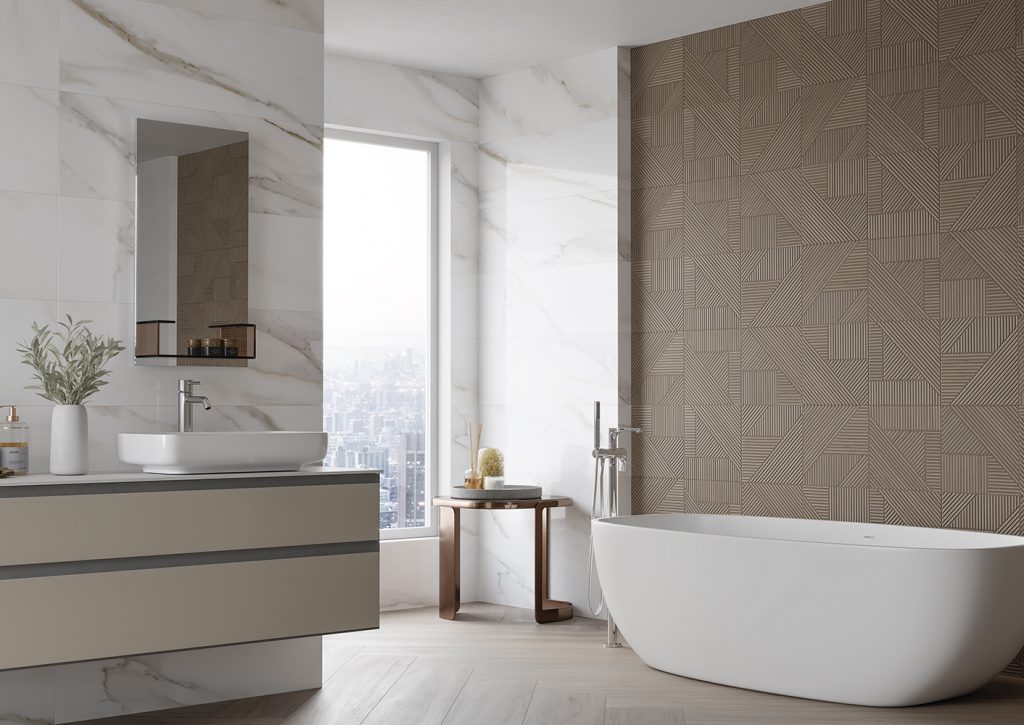 Livermore Grey and Livermore Atria Grey with Rotterdam Rovere: these three porcelain tiles are a perfect combination. The first two can be combined to create a stylish bathroom wall tile, while Rotterdam Rovere is ideal for the floor. This combination of porcelain tiles creates a unique bathroom design that combines a stone effect with a wood effect.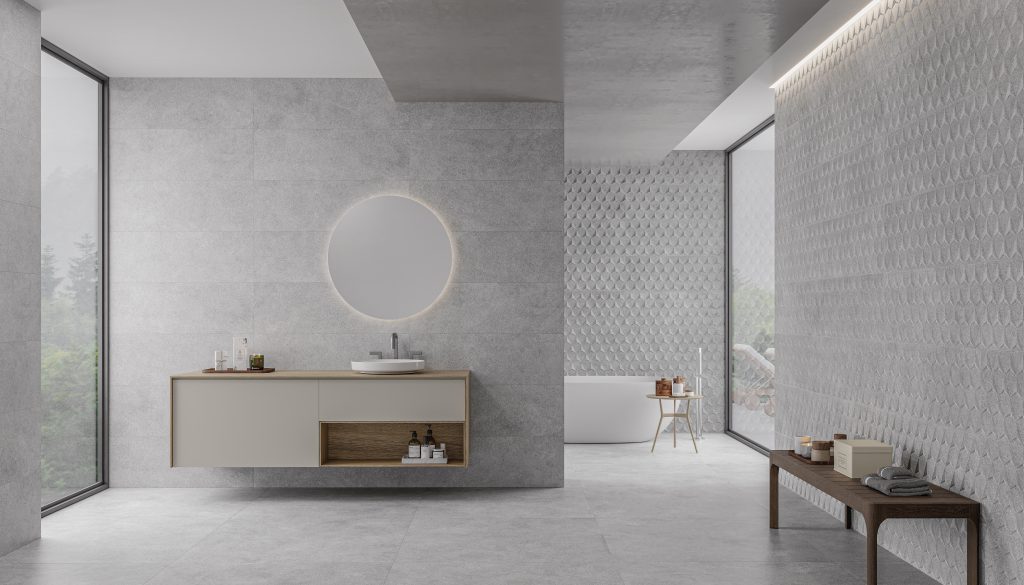 Rotterdam Rel Haya, Capraia Bianco and Rottedam Haya: this combination incorporates the Capraia collection, a series that represents the eternal elegance of the most precious marbles, an ideal product for creating distinguished contemporary spaces with the Rotterdam series, which we have already mentioned and which manages to create spaces where warmth is the winning quality..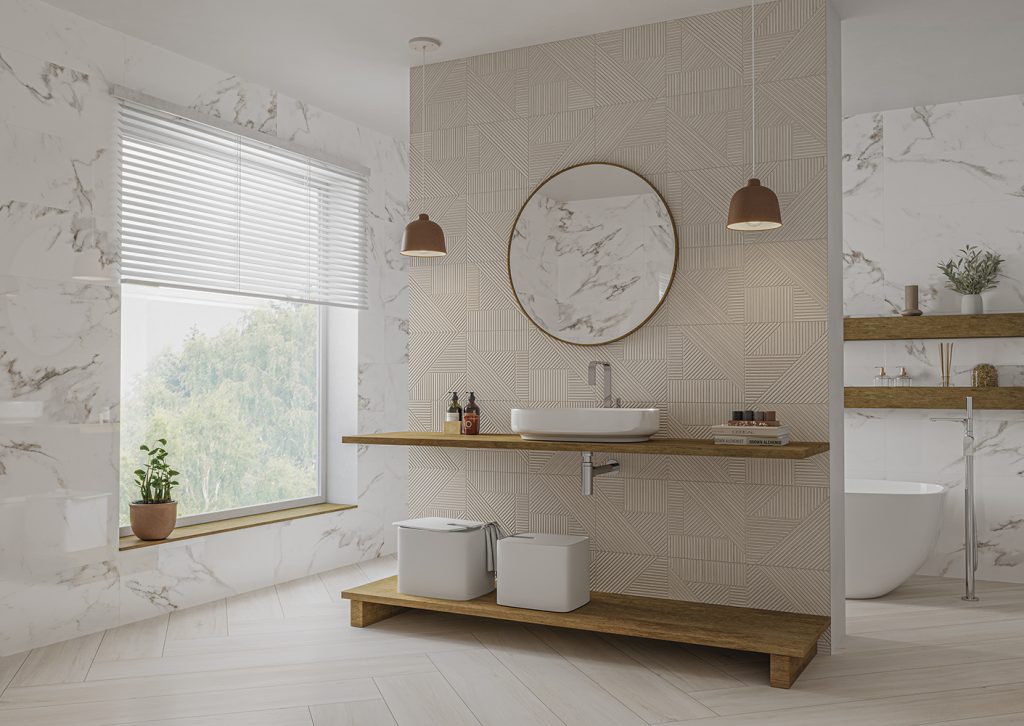 Discover many other porcelain tile combinations in our catalogue!