We have opened the new Rocersa showroom, a space prepared so that our customers can experiment with the collections on display.
In this showroom the new ceramic collections are presented to the entire sales force and customers. It is a space that serves as a meeting point between the company and its public, a space for exchange where you can experience and feel each of the ceramic products in an elegant and functional environment.
Aim of the showroom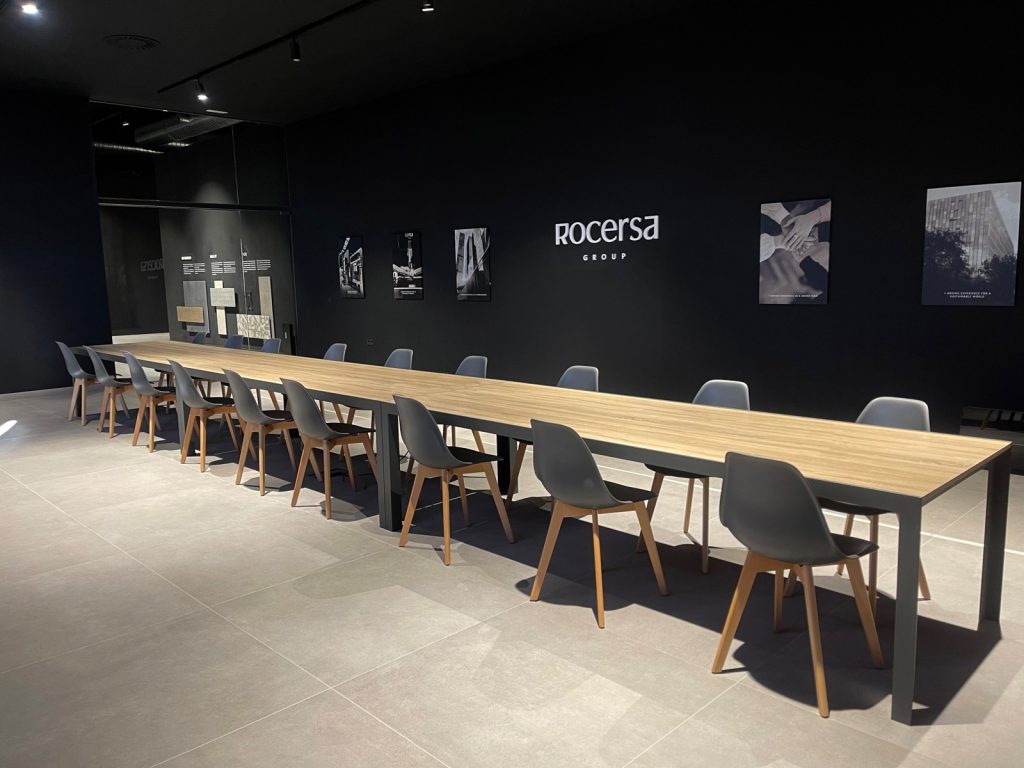 To create a space where Rocersa's clients and collaborators can find material inspirations. To have its own permanent, spacious exhibition space for customers.
In an exhibition area of 1,500 square metres, Rocersa exhibits most of its ceramic jewels and integrates them into environments that become genuine sources of inspiration for customers, architects, designers…
The idea is that customers get to see first-hand what the products, colours and textures are like, and that they can get the most out of their projects with any of our collections.
This showroom is, at the end of the day, a space where the public can get to know Rocersa directly, a space that allows customers to discover each of the products live and direct.
Showroom characteristics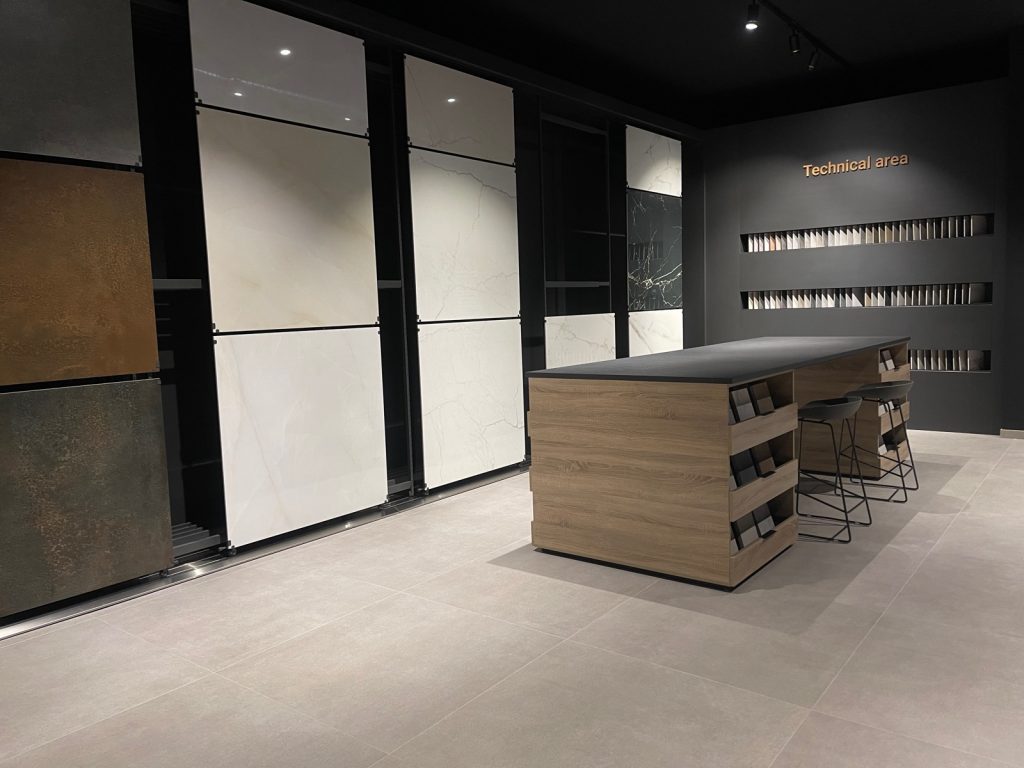 The new showroom presents the image of Rocersa 2022, an image based on the following pillars: design and innovation.
A large space with a well thought-out layout to make it easy for visitors to move around. Attractive and with different atmospheres.
Collections on display
In the showroom you will find on panels all the collections available on our website and some of the most innovative ones on display.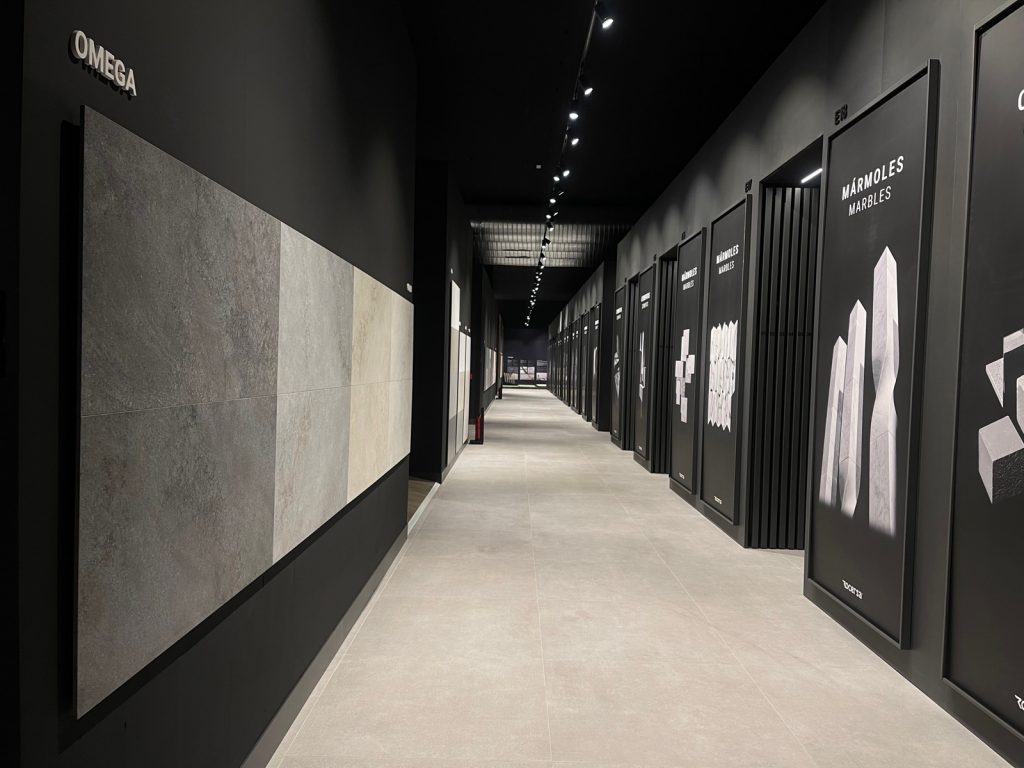 Rocersa is committed to a space in which to present new products and trends, with special emphasis on its Outdoor collections and porcelain tiles of great aesthetic value.
Some of the most outstanding collections that you will be able to see are the Outdoor Collections, the collections for enjoying life outdoors: on terraces, in gardens, porches…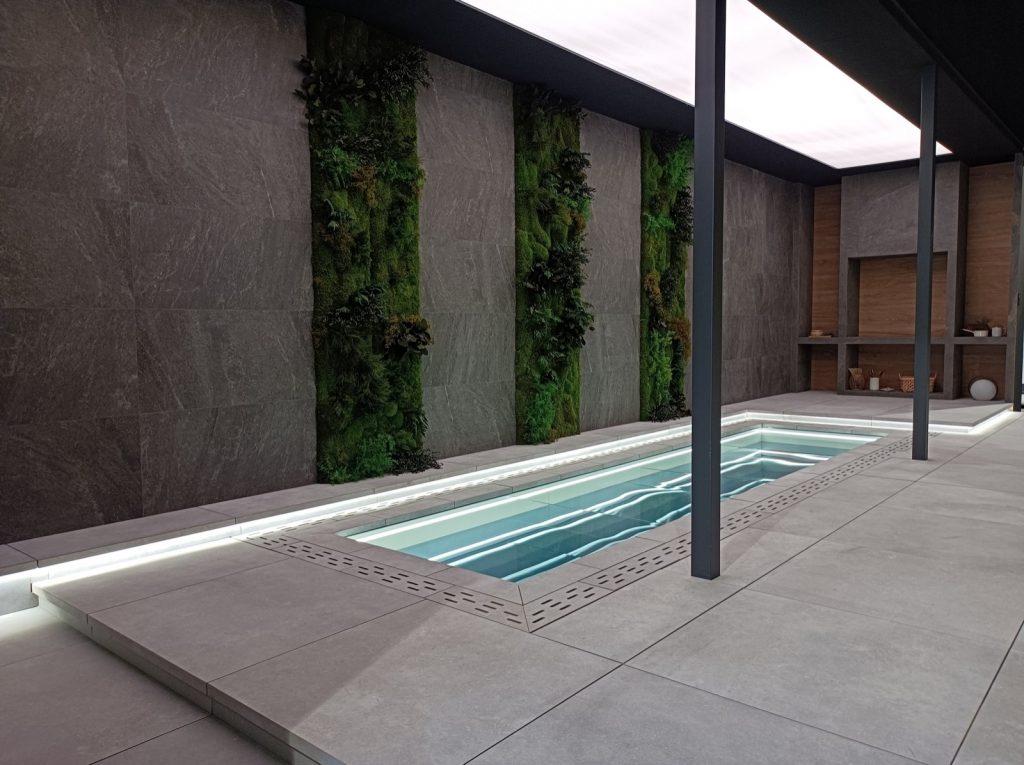 A 20 mm thick porcelain stoneware, a product that multiplies by more than four times its resistance to breakage compared to other more traditional and conventional porcelain tiles. Its formulation makes it unique and special, perfect for direct use as an integral material, without the need for much more costly supports and installations.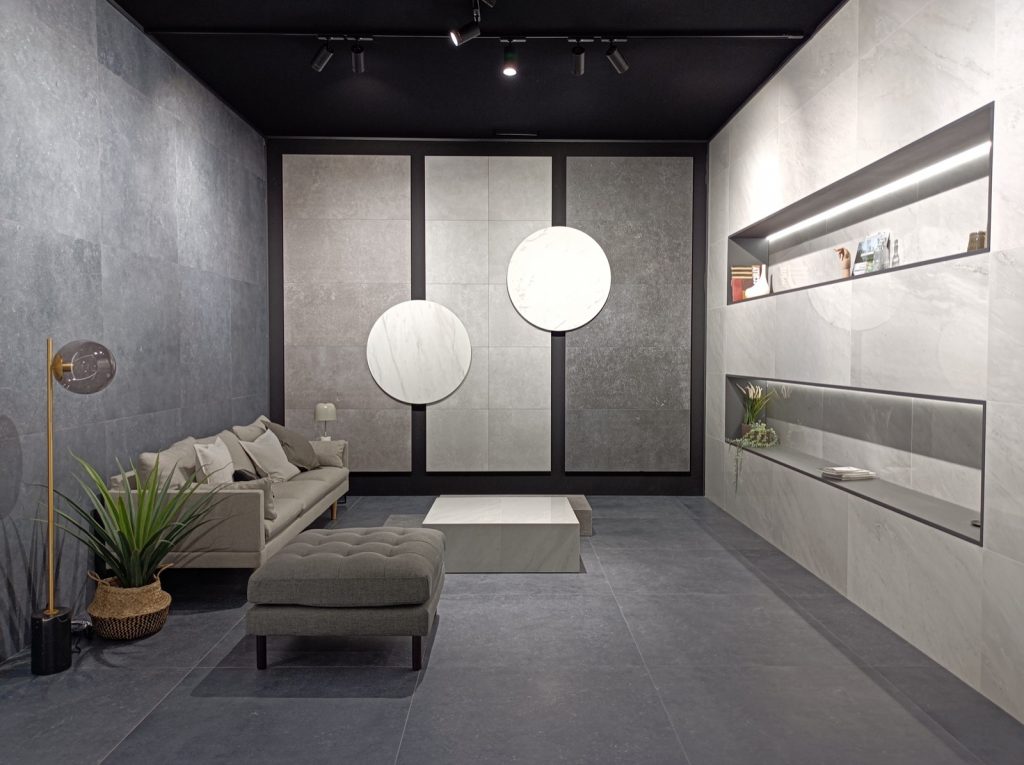 Other representative products are the imitation wood porcelain tiles such as Glamora, a collection inspired by the most natural wood. It is the expression of elegance, a perfect combination of classic taste and contemporary appeal to dress the floors of the most special spaces.  One of the most elegant collections for classic and contemporary spaces, indistinctly.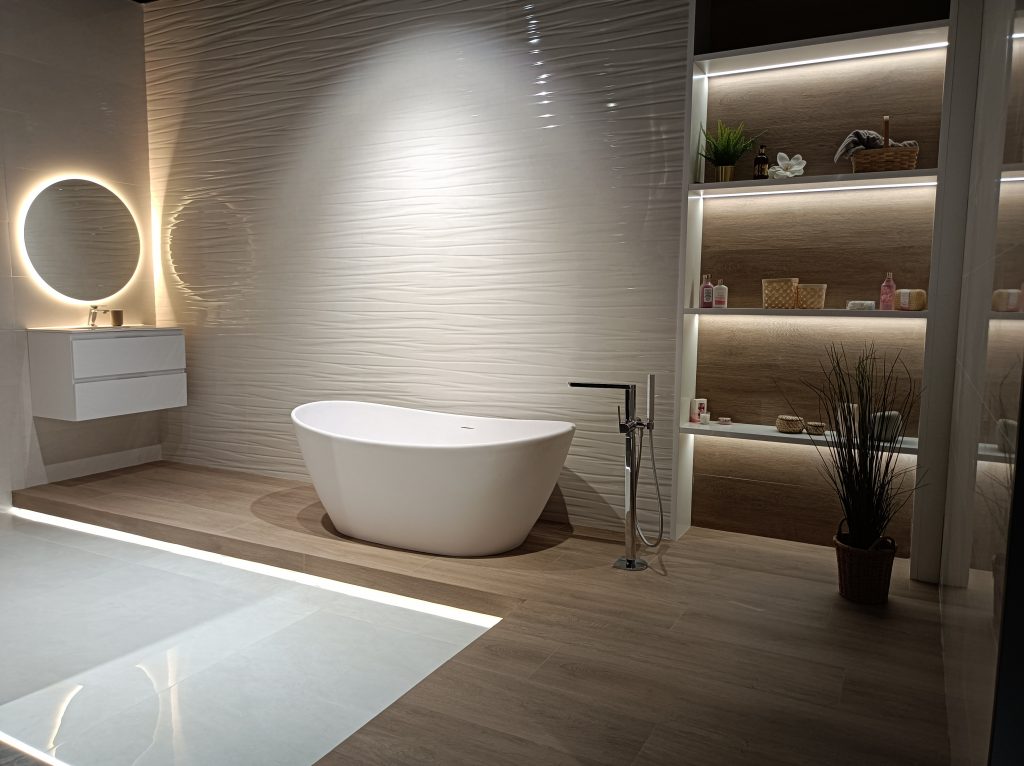 Although porcelain tiles and outdoor collections have marked Rocersa's showroom, there have also been spaces dedicated to marble and cladding such as these:
Capraia: the marble collection of Italian origin that represents the most precious marbles on the market. A collection to create distinguished contemporary environments.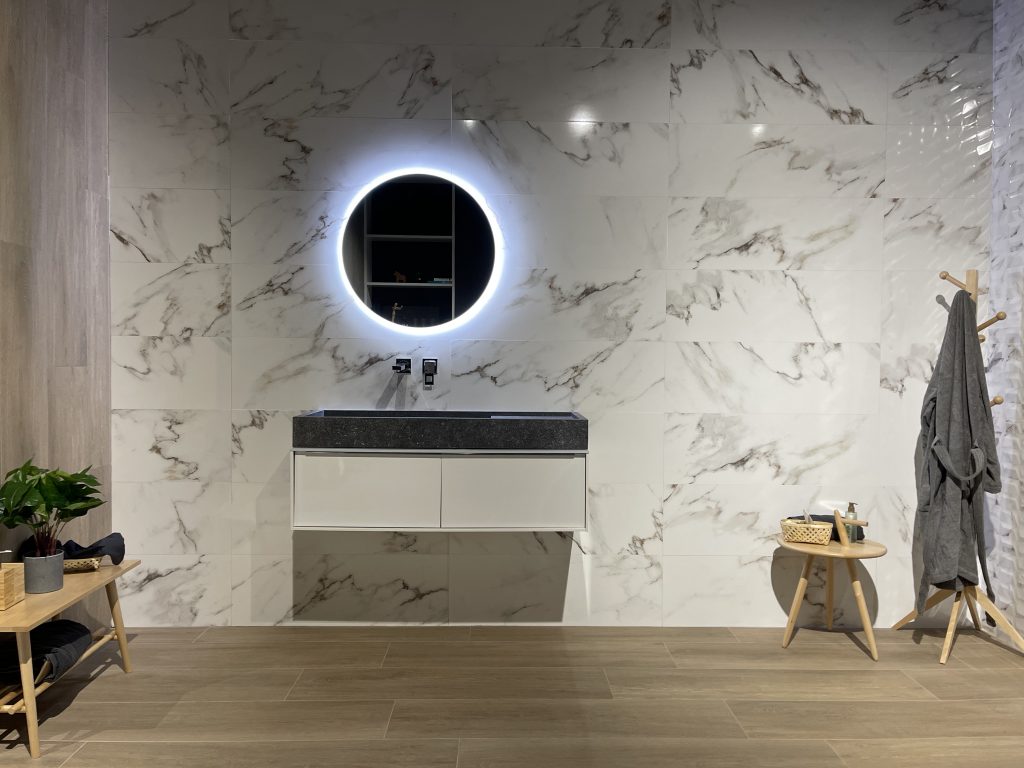 Code: for the most modern spaces, the Code collection has been created, a collection inspired by the appearance of cement, ideal for creating calm and modern spaces with a certain minimalist air.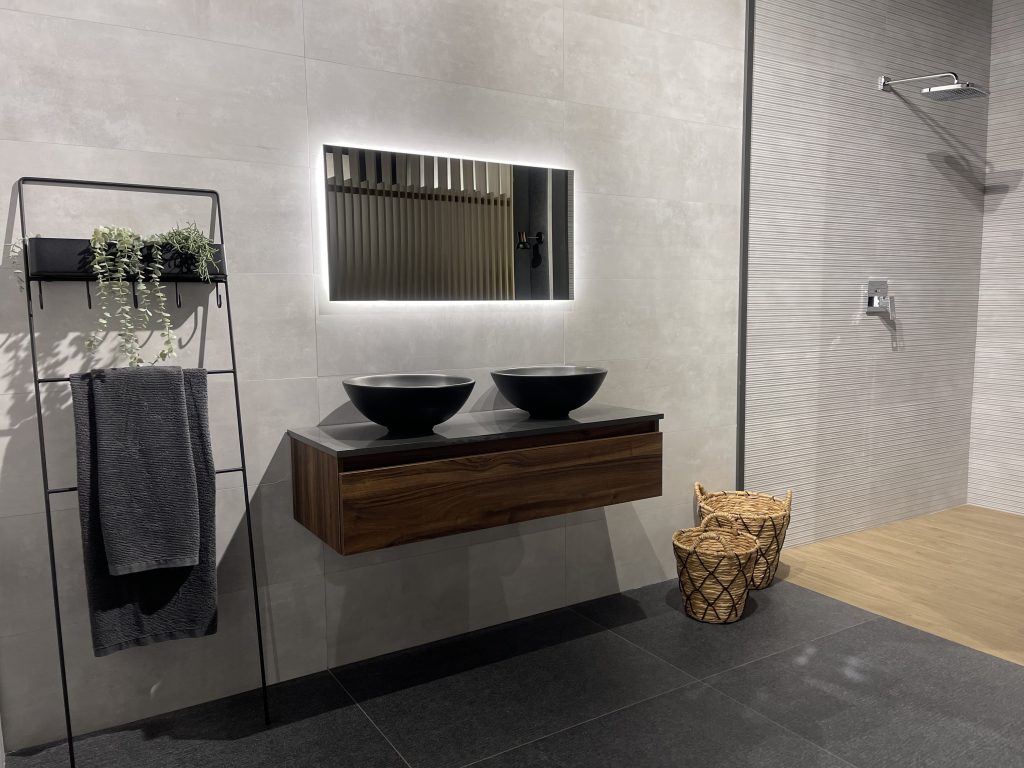 Visit Rocersa's new showroom and discover a world of quality, style and design ceramic products! Get inspired in the new showroom.