The New York style, as its name suggests, was born in the city of New York, when young people, in the mid-1950s, after an economic crisis, decided to go to abandoned factories to create their homes, and even artists of the time converted these cold, old spaces into authentic work studios.
Wood, wrought iron, bare structures, large, open spaces, cement… all came together in these factories to give rise to what we know today as the New York style in decoration.
We'll tell you all about it!
Keys to the New York style
We have compiled the main keys to the New York style.
High ceilings
High ceilings are a must in this style of decoration. This is how the factories used to have them and, although it is possible to create spaces in this style of decoration without the amplitude in the ceiling, having it helps a lot. High ceilings that transmit a great feeling of spaciousness.
Combination of different materials
The combination of different materials is a must for all interior designers who want to create New York spaces. Iron, brick, wood or stone are elements and materials that give character to the style.
Bare structure
Stripping the structure of a home is a very characteristic touch of this style. You can see concrete columns, or you can uncover walls to show the brick… All this can be simulated with new materials!
Wood
Wood is also a must in almost all decorations. It is a material that can be used on the floor, on walls, in furniture, etc. Nowadays, you will find materials, such as porcelain tiles, that imitate wood perfectly and, however, are more resistant over time and are much easier to clean and care for.
Use of greyscale
Making use of greyscale is fundamental to obtain a space with this style. From light greys to dark greys. We see them on floors, walls or furniture, both in kitchens and bathrooms, living rooms, bedrooms, etc.
Aged furniture
The different aged wood furniture or chairs, steel or metal hanging lamps, with an aged touch, leather sofas…, everything will give the space a more New York air.
Below, we would like to highlight our most representative collections, collections that will give your home that New York touch you are looking for.
A collection, in recognition of its famed mountains, that reproduces the impressive and elegant textures of stone, just what a space needs to be faithful to the most original New York style.
This collection recreates stone while preserving its essence, giving it the naturalness expected.
Totally inspired by nature, it conveys a great sense of peace.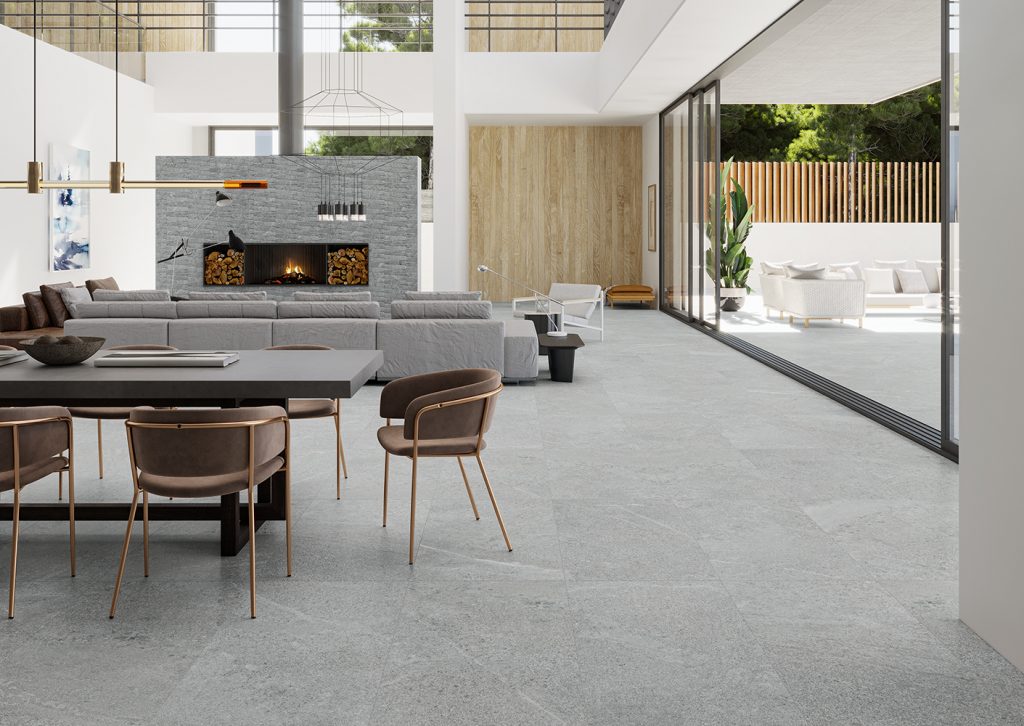 Our stone effect collection combines perfectly with other materials typical of the style of decoration we are dealing with. An elegant Rocersa collection, with expressive textures that reproduce the stone character of slate, ideal for the New York style you are looking for.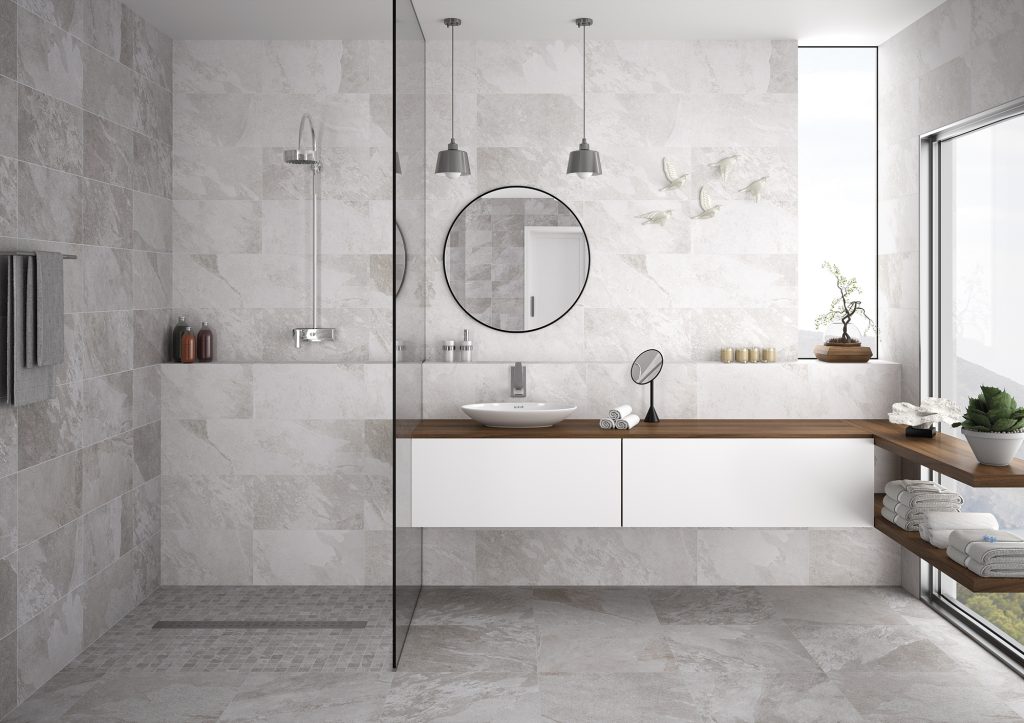 The Titan collection is undoubtedly the star of New York decoration. Surprising and in demand, it has become a perfect ally where you can immerse yourself in the search for new materials, textures and colours.
At Rocersa you will find it available in many different colours:  Steel, Dark and Copper.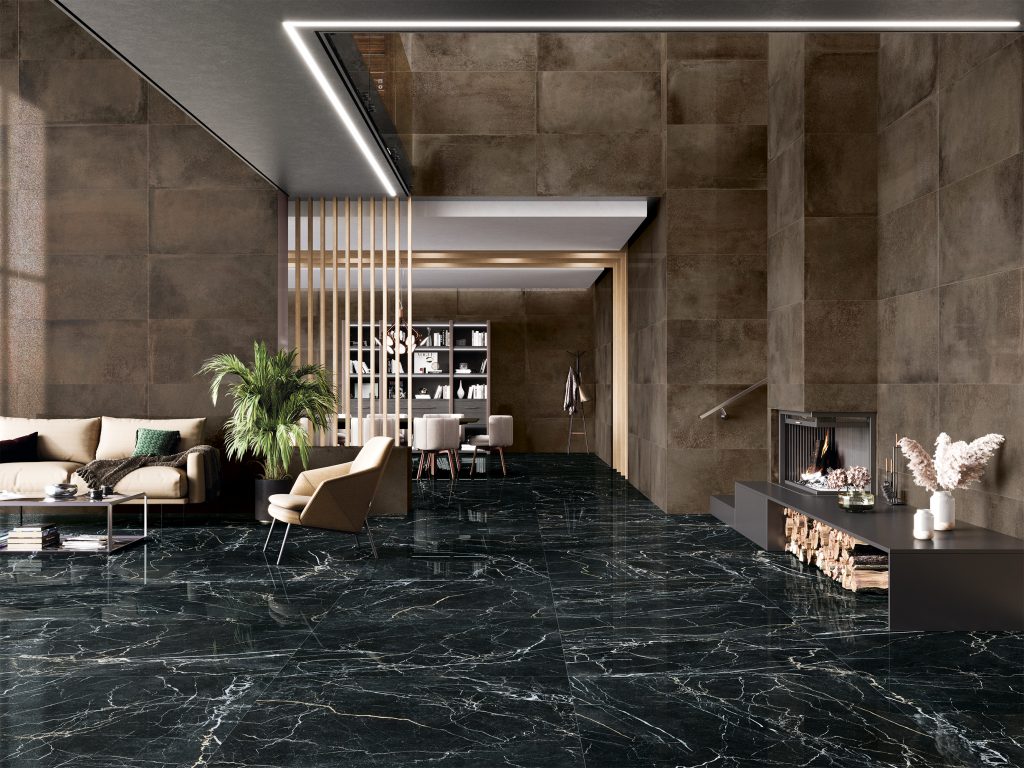 Glamora is the porcelain ceramic proposal that we propose for New York decoration. Wood is fundamental and is one of Rocersa's proposals, mainly because it is a special line that combines the classic with the contemporary.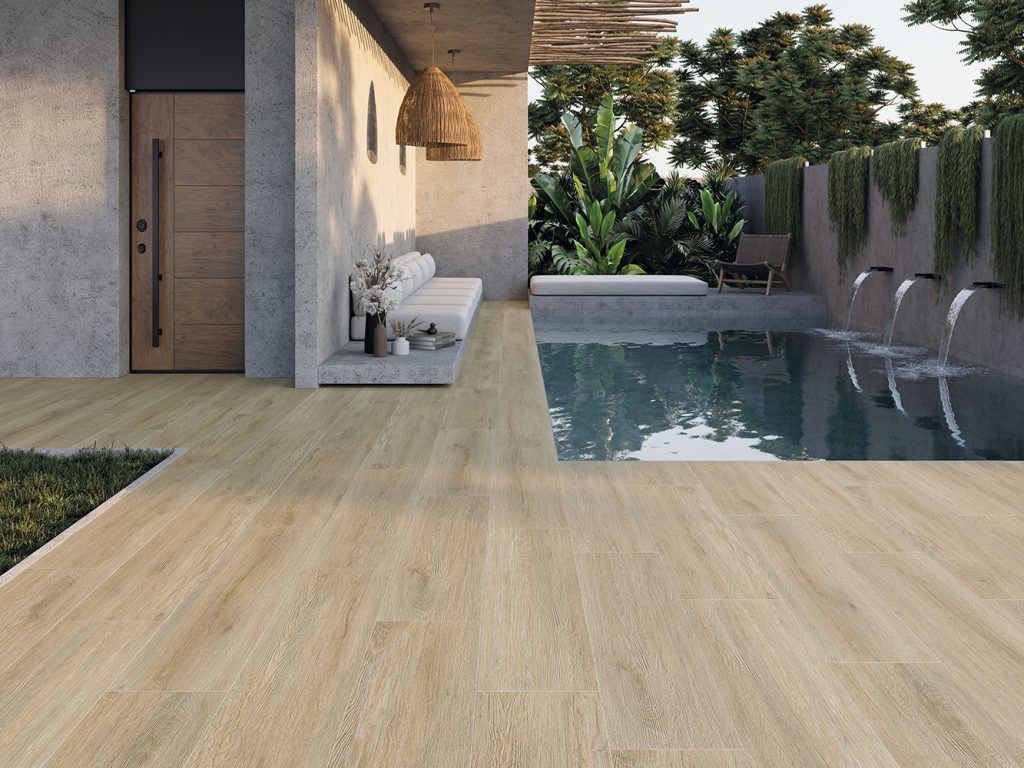 If your intention is to turn your home into a New York space, you can combine these materials with each other or with elements in metallic finishes to reinforce the New York character.
Check out our collections for more inspiration!