Feel Nature in your Home
Nature, a source of inspiration that has accompanied us throughout history in the world of interior design and decoration. It is not the first time that it has been crowned as one of the main trends of the year, and its great potential makes it the perfect muse for decorating our home, especially now that summer is coming in terraces and gardens, which blend in with the nature that surrounds them.
We propose natural finishes that also allow you to gain a sense of space without sacrificing its main features such as durability and resistance, feel the nature on your terrace.
The Rise of the Natural
Natural is back in vogue. A timeless style that is key and essential for creating truly welcoming, warm and pleasant atmospheres that connect with our deepest roots and make us feel good.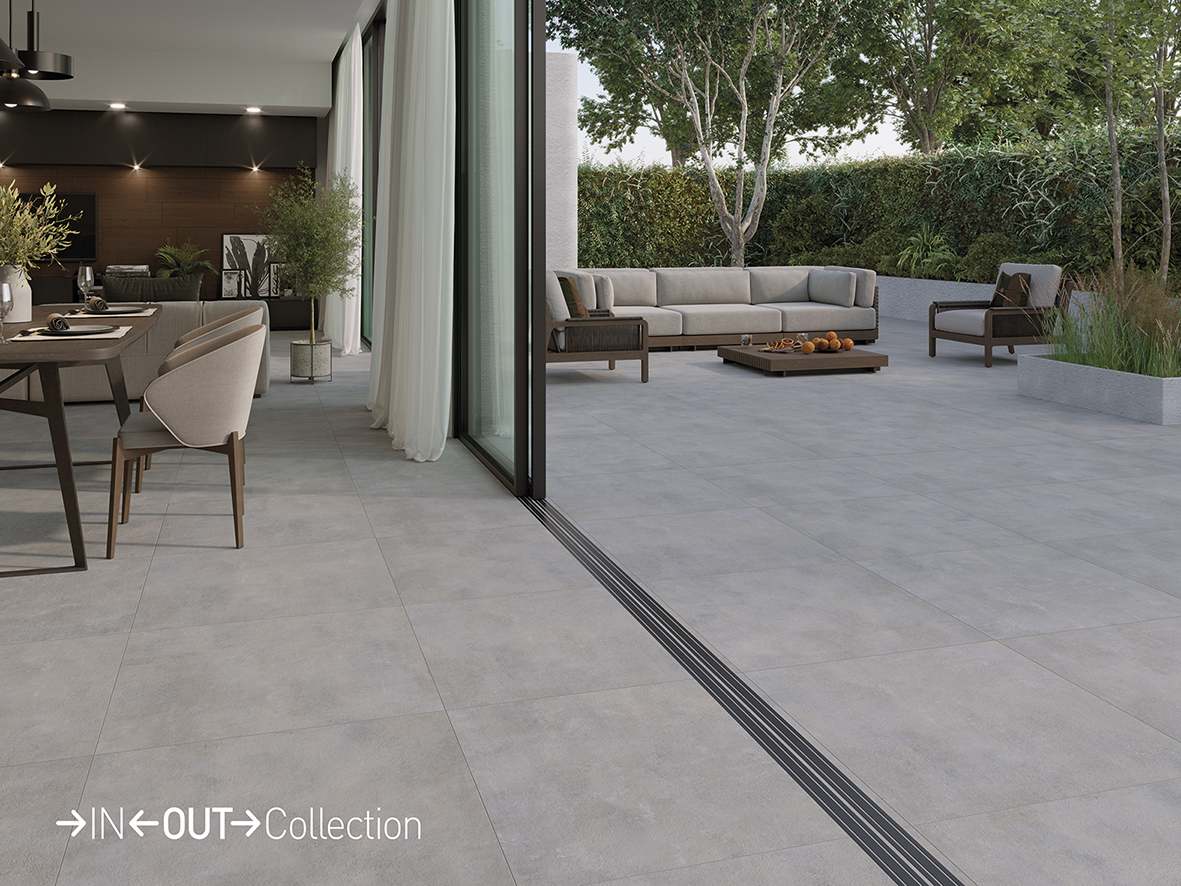 Belfort Gris 75x75cm, Belfort Gris 75x75cm OUTDOOR20.
It is in our history, in our genes, the search for a place that makes us feel at home. A place to return to every day, a place that identifies us and where we feel comfortable. Including elements that remind us of nature helps us to achieve this sensation.
Wood, stone, light, water, vegetation inspire us to design unique collections with textures and colours that create a perfect dialogue between nature and our home.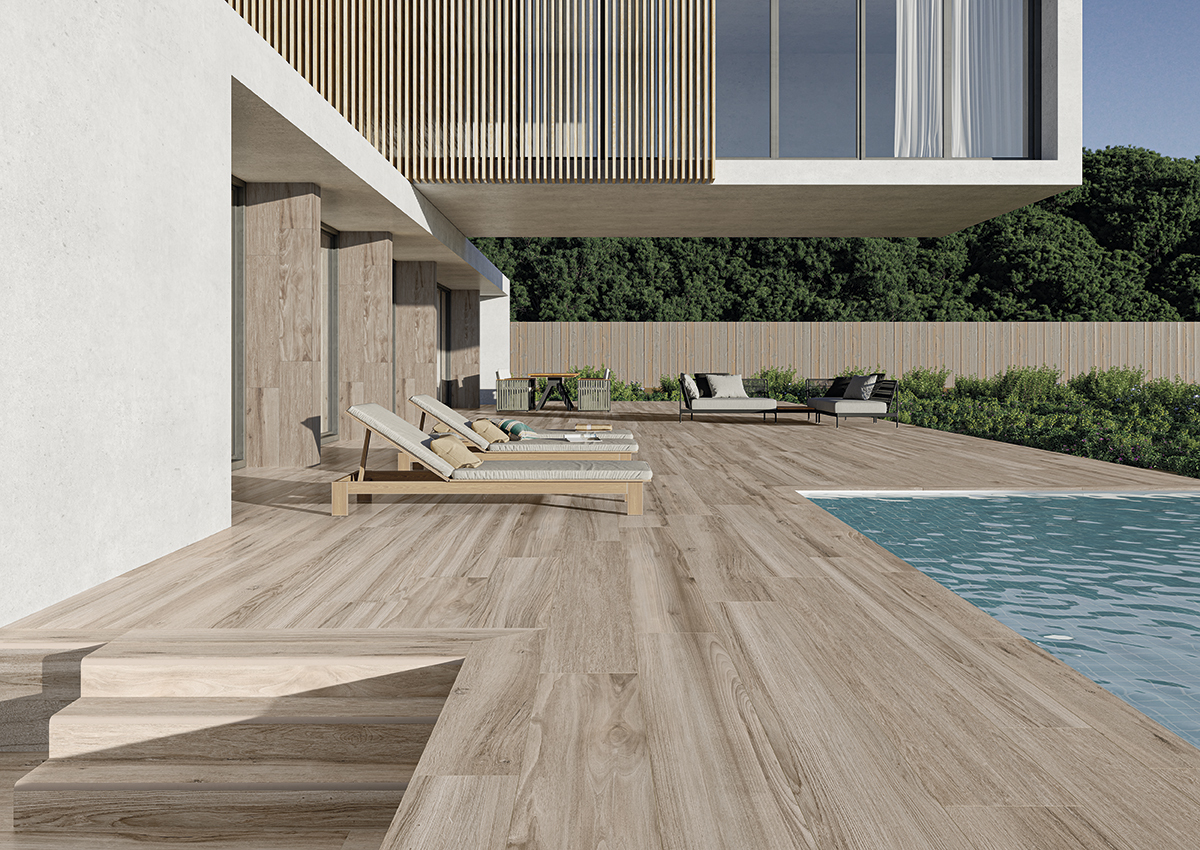 Flow Nature 29,5x120cm OUTDOOR20.
Natural style for outdoors and indoors
In which rooms does the natural style fit best? All of them.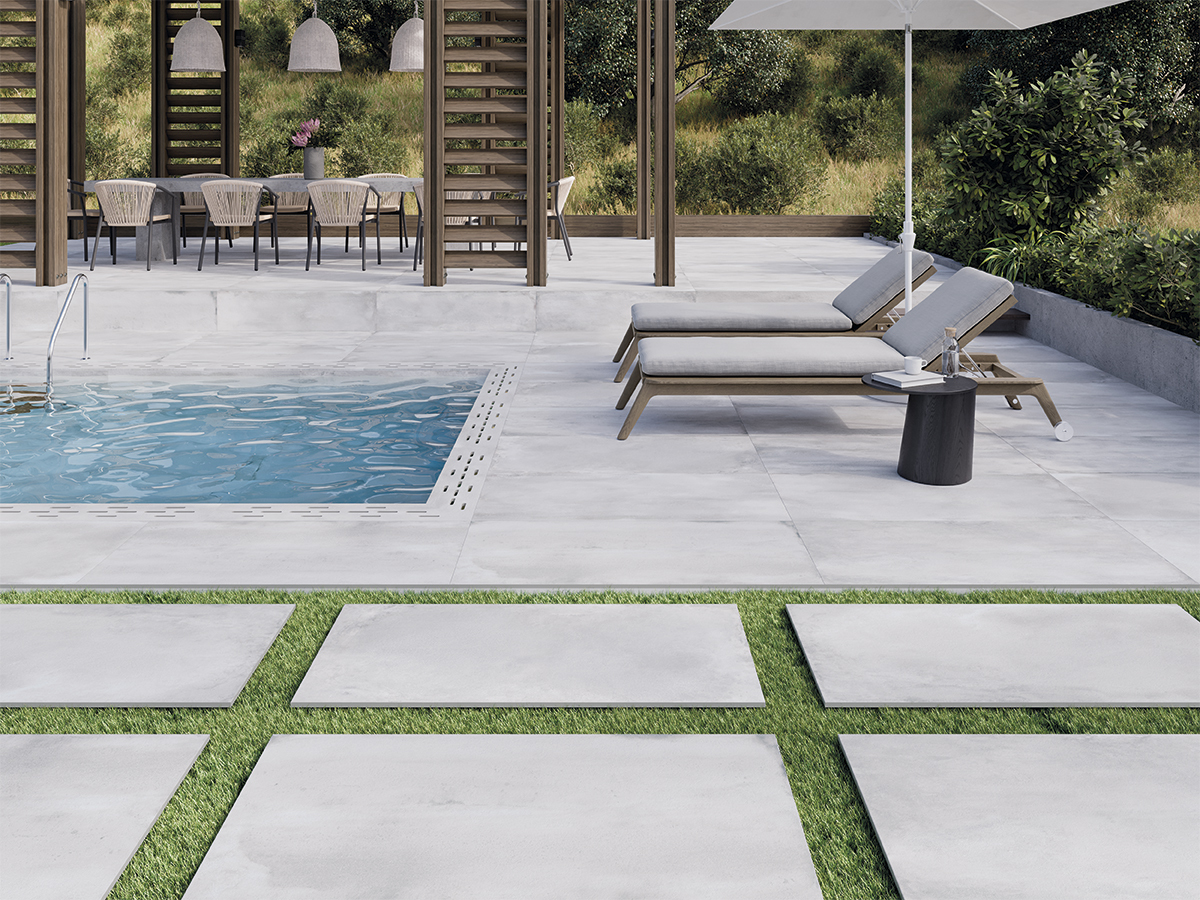 Contract White 60x120cm OUTDOOR20.
One of the virtues of the natural style is that it fits in with all kinds of styles and rooms, even in outdoor environments where the decorative elements blend in with the surroundings.
The Coralstone collection, for example, is perfect for swimming pools and terraces. Inspired by coral stone, this ceramic stone, thanks to its colours and feel, will make you travel to coral sand beaches and feel the beauty of beautiful landscapes.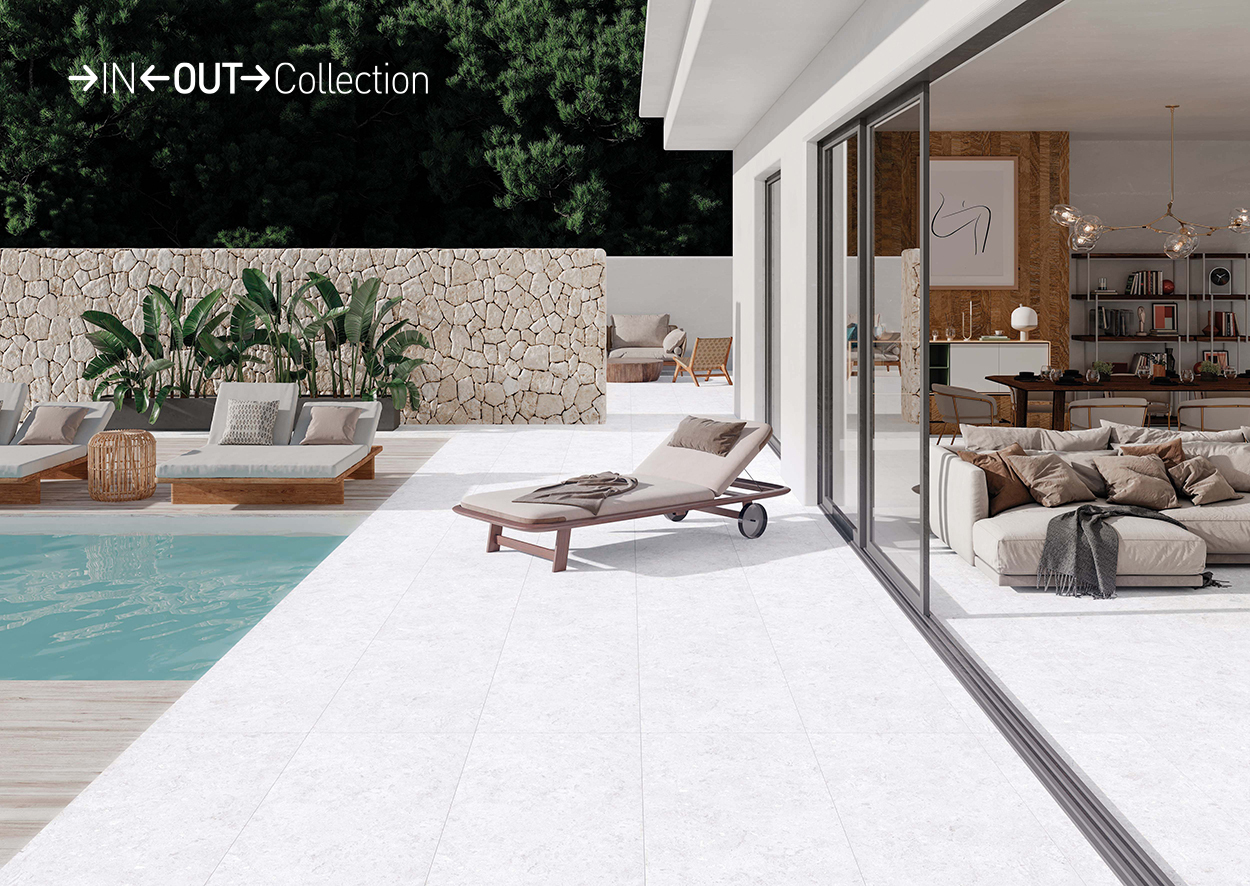 Coralstone Cottone 60x120cm OUTDOOR20.
Colours and textures that transmit the perfect imperfection of nature, giving character and personality to each space they decorate.
Walk on ceramic wood
Walk and feel. In ceramics we work to perfect our designs so that they improve your habitat. In collections such as Glamora, we incorporate a remarkable and very pleasant relief that turn the collection into pieces of true beauty and amazing touch.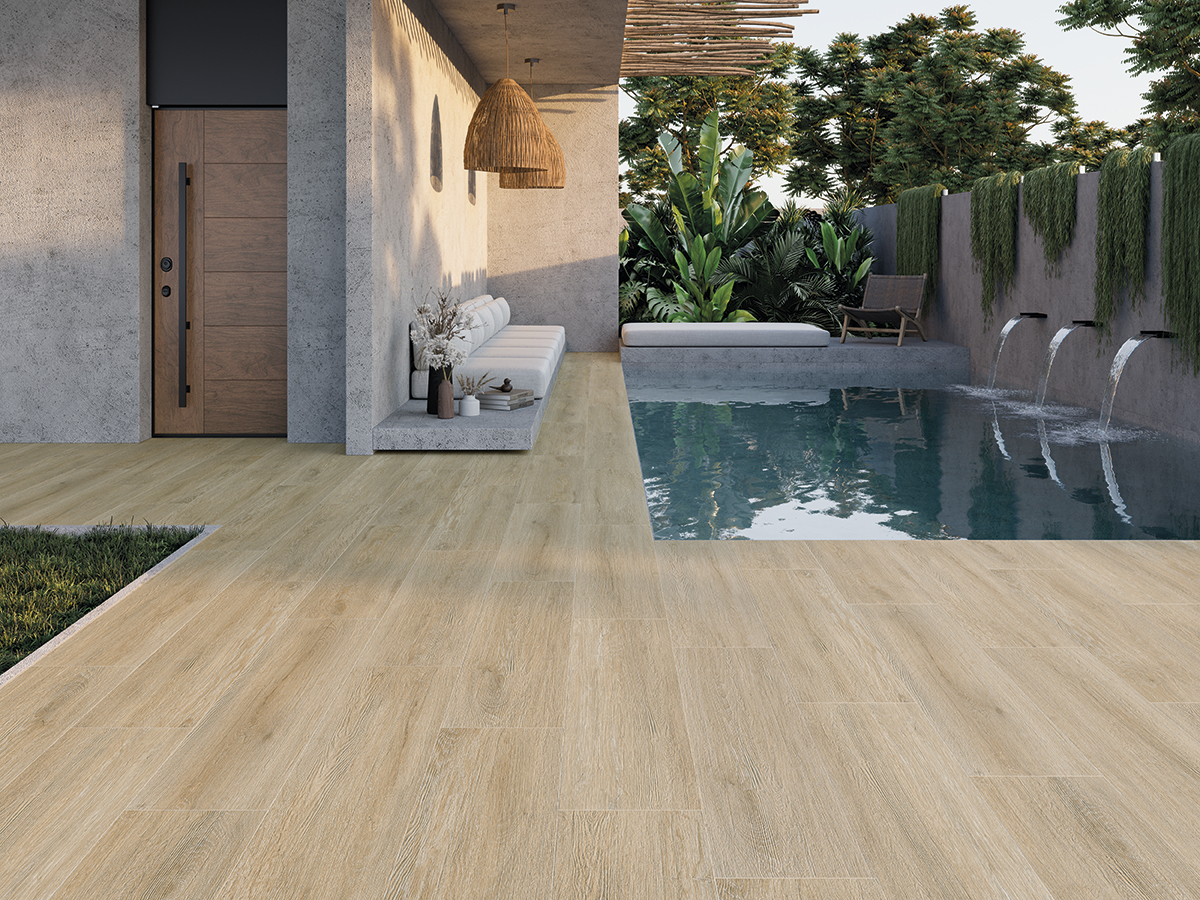 Glamora Rovere 29,5x120cm OUTDOOR20.
To create interiors that are reminiscent of natural environments, opt for neutral, serene and balanced tones. Ceramic wall and floor tiles inspired by nature are available in a multitude of shades to create the base canvas that allows you to project the ambience you desire.
Details are the key to natural styling
Choose light tones for the furniture and accessories if you want to add a touch of tranquillity and minimalism. You can also combine stone-inspired ceramic pieces with wood-inspired wall or floor tiles to increase the feeling of comfort.
Opt for a grey-toned floor tile inspired by natural stone and combine it with metallic details to achieve an industrial look, as well as adding wooden elements that will also add warmth.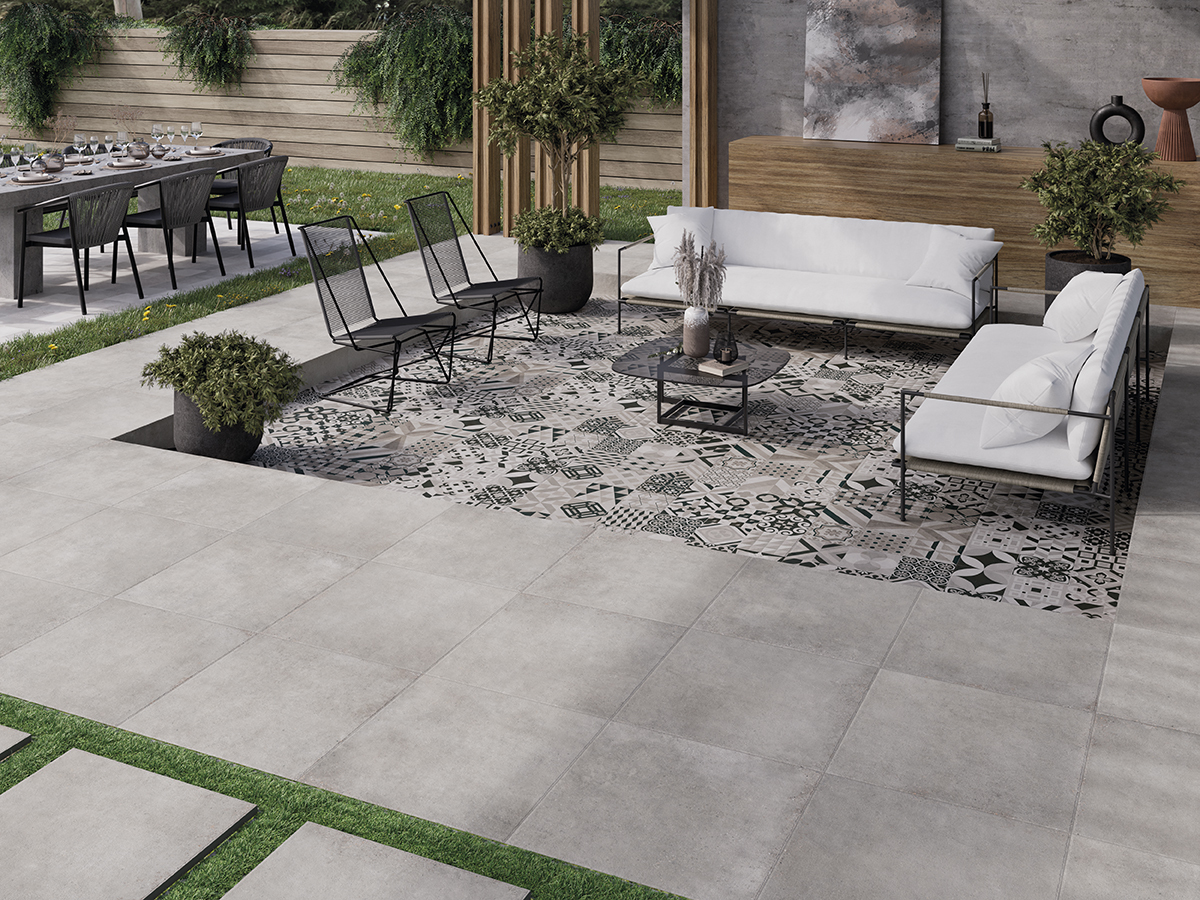 Make Up Grey 60x60cm OUTDOOR20 e Hidra Cold 60x60cm.
The options are endless. Find your style among our nature-inspired novelties on our website.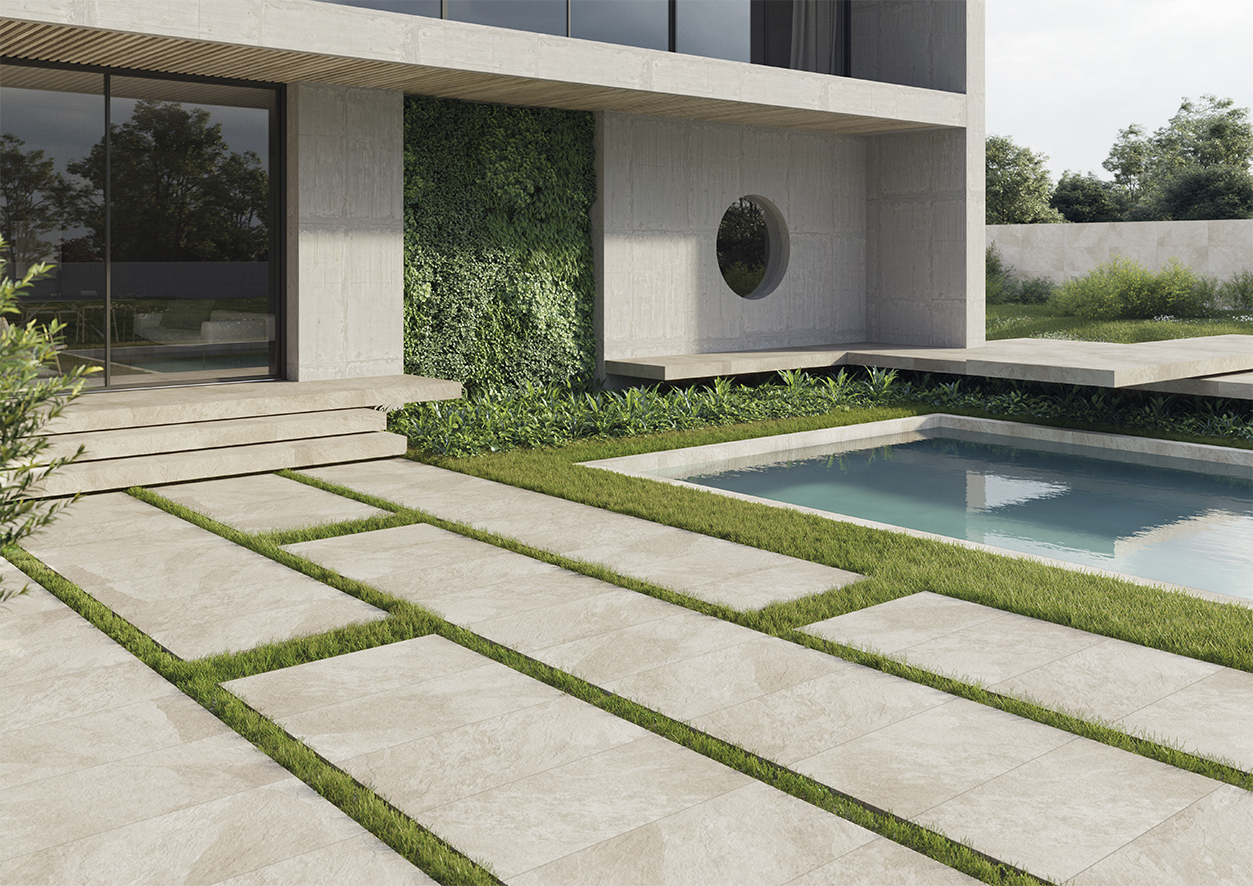 Axis Cream 60x120cm OUTDOOR20.